Team OPPS thrives on giving back to the community that we are part of. Over the years we have provided lectures to local libraries and community conferences/events. We have promoted some of our favorite locations on popular television shows and fundraisers. If you have a community event that you would like us to participate in, please contact us through our contact page.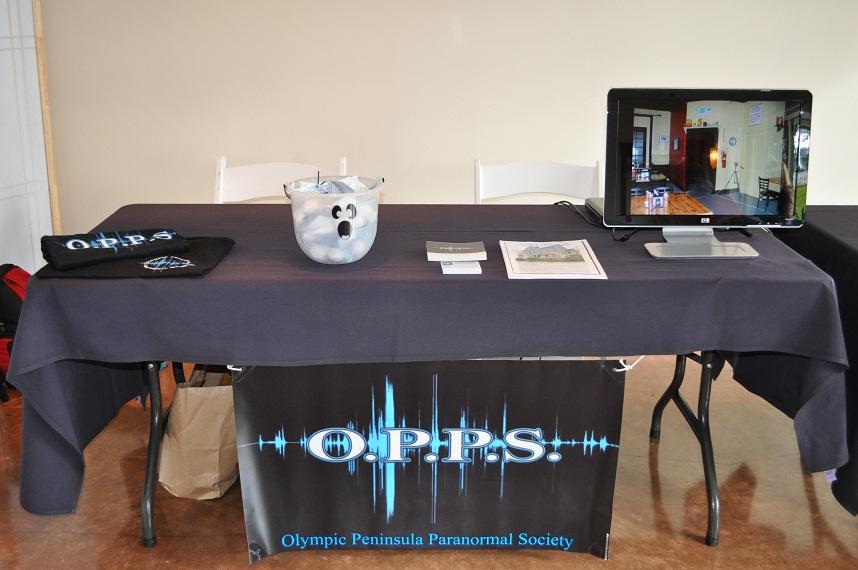 Library Events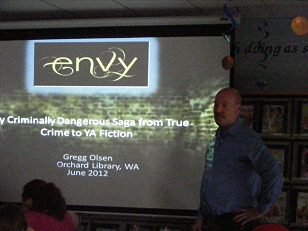 We have participated in many local library book club events. More locations may be added as time permits. At these events we discuss the haunted locations of Kitsap/Olympic Peninsula. Stay tuned for future events. One such event in 2012, we had Famed author Gregg Olsen join us.
Conferences Events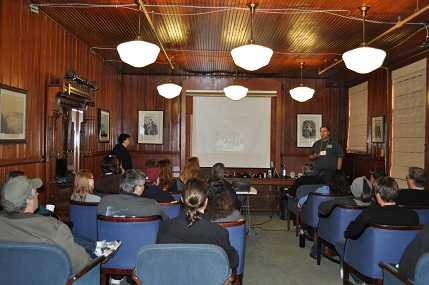 We have participated in many conferences across the Western States. Port Gamble Ghost Conference is the main conference that we participate in annually. Come listen to team members Scott and Mary speak about haunted locations popular to many in the area and some special discussions on technology that we utilize. We will be participating this year, 2016 as well.
My Ghost Story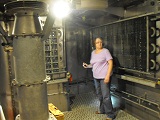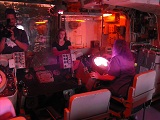 We have shot two episodes for A&E My Ghost story back in 2012. One episode is on the USS Turner Joy. This is episode #51, original air date was on Veteran's Day 2012. Episode #63 aired back in 2013 was on Port Gamble starring former member Jackie Blackwood and current member Michelle Power. Watch it to see some of the haunted history of Port Gamble Washington.
Video of the episode to come soon!
Movie in Port Gamble
Team OPPS has been asked to participate in a new wonderful movie highlighting the Walker-Ames house of Port Gamble. This is sure to be a great hit. Check back often for updates on the filming on this great movie. As a teaser, check out the recent media on the project. However, due to the star of this movie lost her battle to cancer, the movie has been put on hold indefinitely. The star of the film, Tracy Pettit is pictured below. She was a big fan of the Paranormal while filming on set and had a great bond with the Walker Ames and the those that inhabit it.
RIP Tracy Pettit
http://www.komonews.com/home/video/193416291.html
Link will take you to another site.