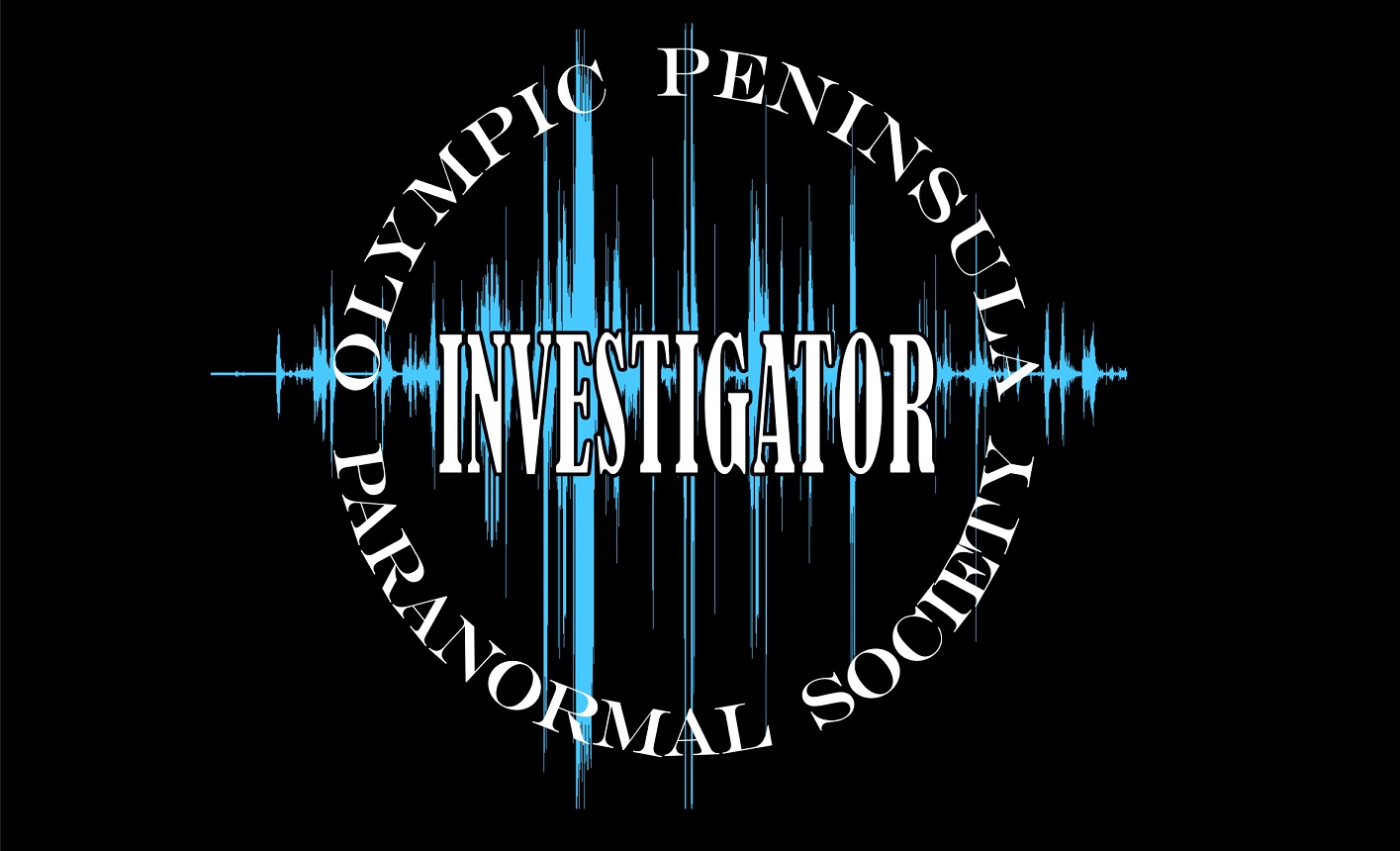 Team OPPS
Team OPPS was founded October 2009 by 7 friends who are interested in the paranormal. Many of us have investigated for years with various teams in the greater Kitsap area of the Olympic Peninsula. Together we make a very professional team with many talents. To learn more about each member read their Bio's bellow. Beware, a couple are made up for fun just to see if you are checking and because they haven't written it yet. ENJOY!!!
Copies of our background checks are available upon request!
opps@olympicpeninsulaparanormalsociety.com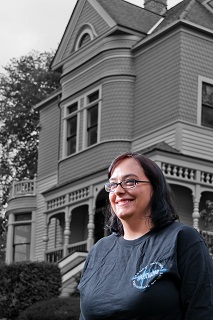 Andrea
I have been investigating the paranormal for the past three years, I started out going to the local cemetery and doing my own evp sessions. I went through a couple of groups before I joined OPPS, I am very lucky to have found such a great group of people to work with. I am a believable skeptic, which means I try to look for other explainations for the activity first. I have seen some cool things over the years, but I just haven't had that one big experience yet!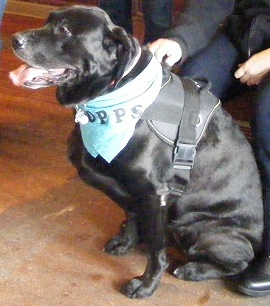 Eulalie
I am a Labradore/Mastiff mix female. I first became interested in the paranormal while watching Scooby Doo. Heck, I figured that if Scooby can do it then so can I. I did ask if Gabe could be Shaggy, but he told me "No." However, my personallity more fits in line with Scrappy Doo. I'm never scared during an investigation, but I do like to bark at the ghosts!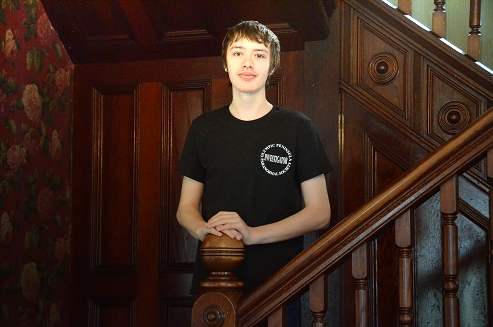 Gabe
I am new to the field and primary experience has been performing the duties of "Secretary" for team meetings. Currently a high school student with interests in Photography.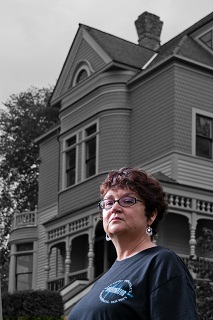 Mary
I am a 56 yo Board Certified Physician Assistant with over 30 years experience in emergency medicine. I have been a paranormal investigator my whole life, but hey I didnt know it!!!
My whole life, I have been claraudient ,sentient, seen spirits, had accurate prophetic dreams.
My passion is to help other to realize that life does not end, to help others with grief and of course to be involved in our community by investigating and educating.
I am a member of the AAEVP, The WindBridge Institute, IONS, ITC Bridge Project, Physical Mediumship for You, Forever Family Foundation, The Rhine Research Center and The Monroe Institute. I am a foundation member for the restoration of the fabulous MCreavy House in Union , Washington and have signed up for volunteer work at another great place, Bremerton Community Theater in Bremerton Washington.
When I am not investigating, I love to read, sing , dance, play music, hike, mush my dogs and plants. Oh yeah I am going to train my 10 month old pup to be our Special O.P.P.S Ghost Hunter!!!!
casemanager@olympicpeninsulaparanormalsociety.com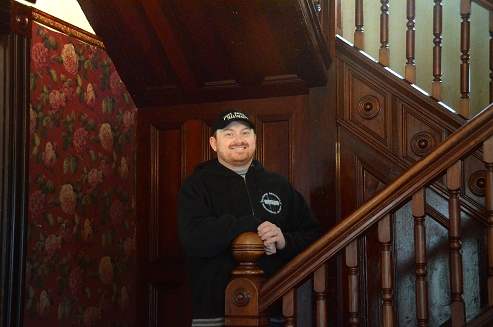 Pete
I have the pleasure of working in the historic town of Port Gamble as the Marketing and Communications Coordinator. Part of my job is leading the popular Ghost Walks, Special Investigations and coordinating the Port Gamble Ghost Conference which has given me the opportunity to develop my skills for investigating the paranormal scientifically and psychically.

I became interested in the paranormal at age seven after witnessing two Native American warriors appear and vanish while on a road trip with my grandfather in northern Arizona. The intrigue of the paranormal was peaked again during my college years while managing the historic Egyptian Theater in Boise, ID which was a hot spot for paranormal activity on a daily basis.

After living in Port Gamble for a few years and getting to know many other people with a strong interest in studying the paranormal, I feel right at home in the haunted historic town. After joining the Olympic Peninsula Paranormal Society last year, I am excited to be a part of a great team and I'm looking forward to a journey of continued growth and knowledge of the paranormal.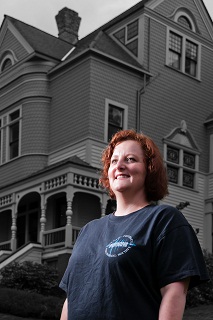 Michelle
I have dealt with paranormal phenomena since childhood. My family dabbled in dark magic and it was not uncommon to battle negative entities. I honestly thought that most people experienced these things. It was not until I joined a charismatic Christian church that I discovered that people considered my abilities "gifts" and that I could actually help others. In the church I called my gift "discernment" and found that I was often quite accurate when praying for others.
It was not until my husband had an experience with a full-body apparition that I turned my attention to the idea of ghosts. I was actually very skeptical on my first ghost hunt. Sure I believed in angels and demons, but could humans who had passed actually communicate with us? I have been continually surprised by how much human spirits do try to communicate with us. I am a true believer now. I don't understand it all and it certainly tilts my spiritual world-view, but I am excited about how much more there is out there than we can see… we just have to listen and be open to it.
When I am not exploring the unknown, I am a wife, mother of two beautiful daughters, one handsome son, three rambunctious dogs, and in my spare time (ha ha) work as a fulltime educator. My husband and I live on the beautiful Kitsap Peninsula and enjoy gorgeous views of the Olympic Mountain Range and Puget Sound daily. Sigh, I love Washington!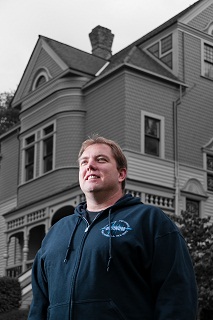 Scott
I am the Tech Manager for the group. I have been involved in many investigations in the state of Washington. My interests are mainly technical. My philosophy is to take a lot of evidence and then search through it and hope you get something. I take thousands of photos at each investigation I attend. I am also good at setting up DVR cameras in a way to maximize coverage of a location. I am also very versed in video and audio analysis for evidence review. I do believe that every member of our team is just as important as the next. We all have certain abilities that help fulfill the needs of the whole team. My interest in this field is due to past experiences that I have had. Ask me, I will tell you all about them.
techmanager@olympicpeninsulaparanormalsociety.com
Ta'Mara
Sorry T'Mara is camera shy and will have to provide a Bio!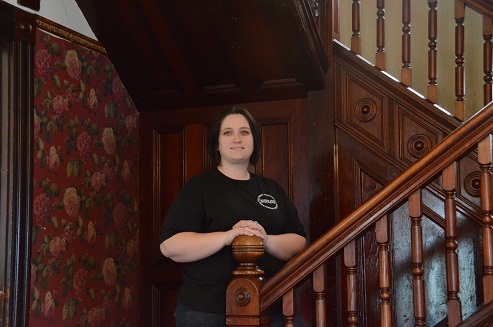 Tambi
Bio to come soon.
Special thanks to Ken Todd, professional photographer. He has personal ties to Port Gamble and was gracious enough to take our outside photos. Also, special thanks to Gabe. He did all of the inside photos and is our current team secretary.
Contact Ken Todd at http://kentodd@embarqmail.com